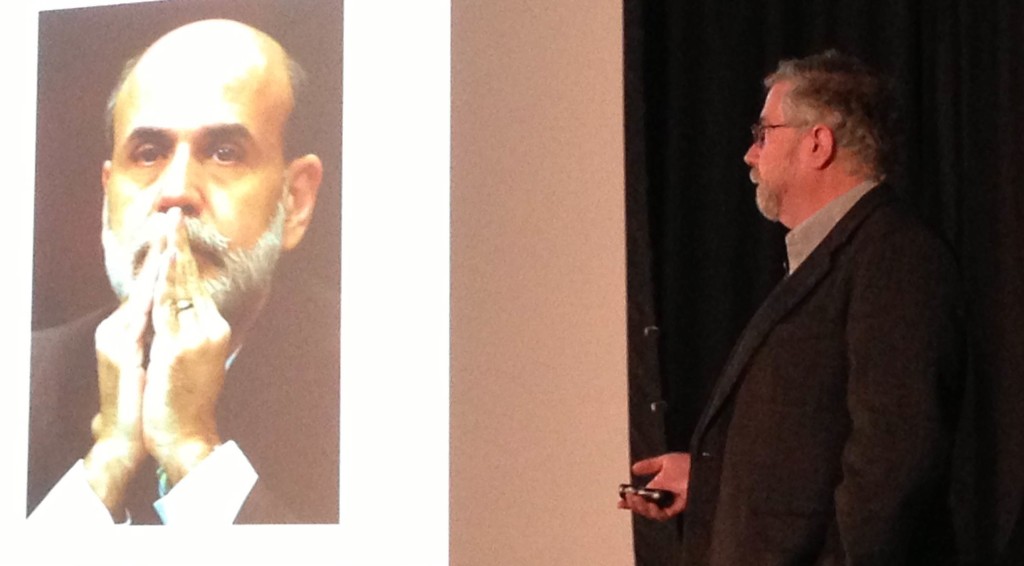 It wasn't until after all the speeches had ended and everyone was mingling around the makeshift bar outside that I finally made the connection: TEDx is just like church.
I can't remember the first time I heard about TED, the conference series that emerged into the spotlight rather suddenly several years ago and has become a staple of the socially conscious set ever since. But I distinctly recall feeling mounting skepticism with each new mention of the organization, which was often expressed in near-mythic terms and was almost always unqualifiedly positive.
The first full talk I recall actually watching myself was Dutch General and then-Chief of Defence Peter van Uhm's TEDx speech in the Netherlands in 2011. I'd been assigned the video for a graduate class in January of last year. The course was on the American military, and the TEDx talk I'd been instructed to watch was titled "Why I Chose the Gun." Here's how it started:
Well, ladies and gentlemen, first of all, thank you for giving me an applause before I even started. As the highest military commander of the Netherlands, with troops stationed around the world, I'm really honored to be here today. When I look around this TEDx Amsterdam venue, I see a very special audience: you are the reason why I said yes to the invitation to come here today. When I look around, I see people who want to make a contribution. I see people who want to make a better world — by doing groundbreaking scientific work, by creating impressive works of art, by writing critical articles or inspiring books, by starting up sustainable businesses. And you all have chosen your own instruments to fulfill this mission of creating a better world.
This, as I would soon discover, was as perfect a microcosm of the TED experience (TEDxperience?) as one could find. First, the establishment of his credentials; then, the obligatory salute to the audience; and, finally, the ode to the transcendent ideal of "a better world." Continue reading My problem with TEDx →