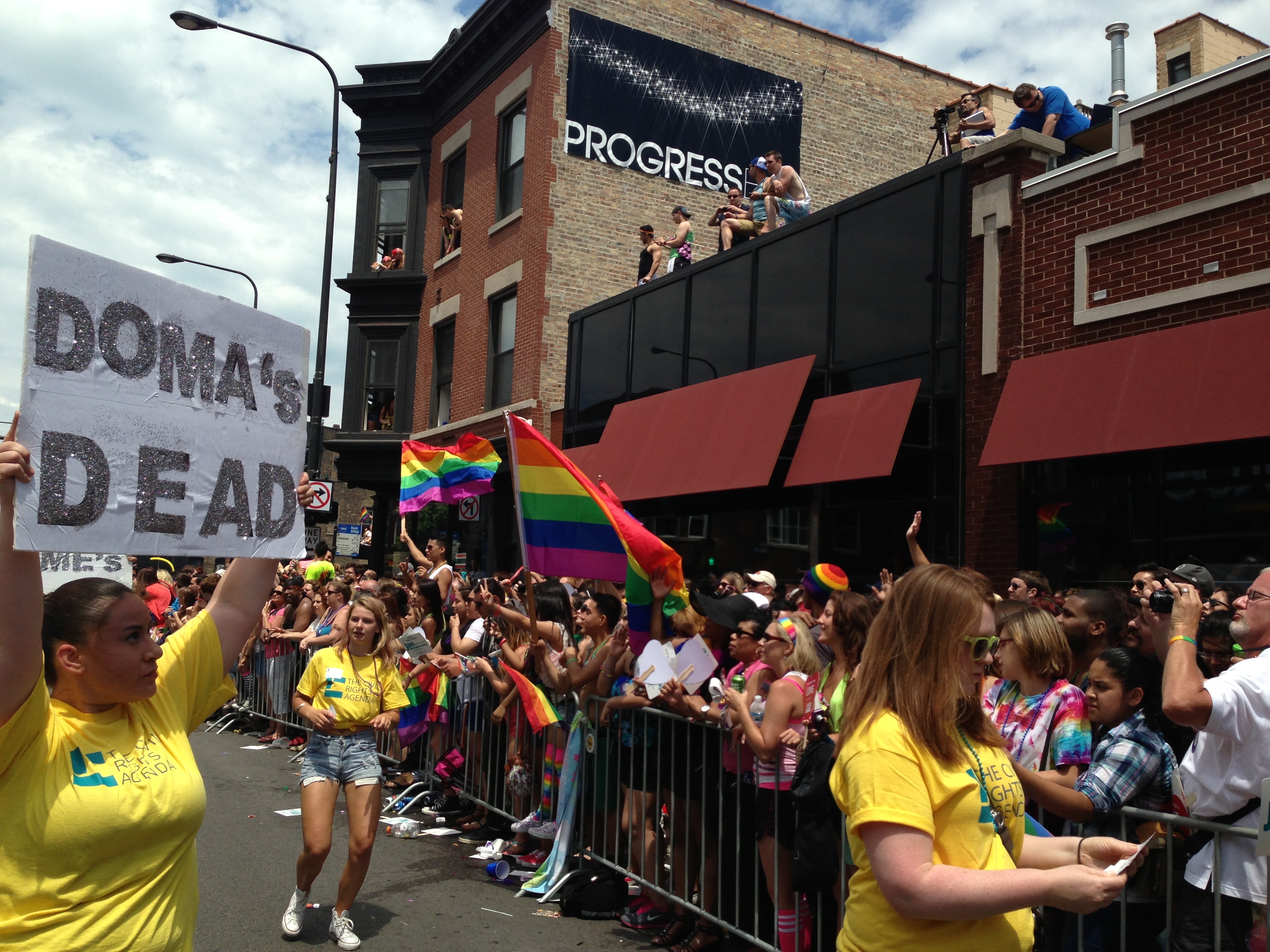 When Illinois Governor Pat Quinn signs a same-sex marriage bill into law today, the Land of Lincoln will officially become the 16th state to grant recognition to same-sex spouses, just one week after Hawaii.
2013 has been a banner year for gay rights activists–in addition to the Supreme Court decisions striking down the federal Defense Of Marriage Act and permitting same-sex marriage in California, the movement has seen the legalization of same-sex marriage almost double at the state level. Nearly one year ago, when the Supreme Court first agreed to hear United States v. Windsor and Hollingsworth v. Perry, only nine states and the District of Columbia recognized same-sex marriage.
Of course, their work is still far from done. After Illinois, the focus will turn west toward New Mexico and Oregon.
Traditionally, states have legalized same-sex marriage through one of three ways: by referendum, through the state legislature, or via a ruling from the state's judiciary.
New Mexico, the only state that has neither a constitution nor a state law explicitly addressing same-sex marriage, could become the 17th state to legalize such unions, thanks to the third route. Because of the state law's silence on the matter, eight out of thirty-three counties began issuing marriage licenses to gay and lesbian couples after the Windsor and Hollingsworth rulings–eventually prompting all thirty-three New Mexico county clerks to ask the state supreme court for clarification on the constitutionality of same-sex marriage. The New Mexico Supreme Court heard oral argument in October 2013 and is expected to hand down a decision by the end of this year.
If the New Mexico Supreme Court rules in favor of legalizing same-sex marriage, the state will join Massachusetts, Connecticut, Iowa, California and New Jersey as having decided the issue through a judicial ruling.
Meanwhile, advocates in Oregon are planning to overturn the state constitution's ban on same-sex marriage through a referendum. The coalition Oregon United For Marriage is in the process of collecting the 116,284 signatures required by next July in order to place the question on the ballot in November 2014. If it succeeds (as of today, it needs only 1,204 more names), there's cause for optimism: a December 2012 poll showed that 54% of Oregon voters would support marriage equality, versus 40% who would vote against it. Though gay and lesbian couples cannot be legally married in Oregon just yet, the state announced in October 2013 that it would start recognizing valid same-sex marriages from other states.
Should a same-sex marriage initiative pass in Oregon, the state will join Washington, Maine and Maryland as having settled the issue by popular vote.
The Human Rights Campaign anticipates that 40% of Americans will live in a state with marriage equality by the end of 2014.