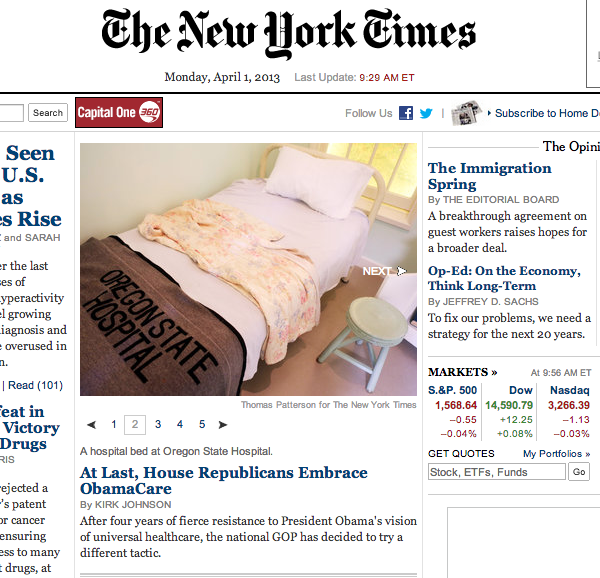 Light at the end of the tunnel? One can only hope. But whatever the reason — political expediency, acknowledgment of a battle lost, cynical opportunism, or something else entirely — it's an encouraging development nonetheless. Considering that the foundation of Obama's healthcare law was a Heritage Foundation proposal, it's about damn time.
UPDATE: Happy April Fool's Day.
Post Revisions:
This post has not been revised since publication.