While college basketball fans scramble to finish their office pool brackets and aim for wads of money via [insert any major sports website here], one site has taken a decidedly different approach to filling out their 2013 NCAA bracket.
Which School On The NCAA Bracket Has The Highest Tuition? – theawl.com/?p=160642

— The Awl (@Awl) March 18, 2013
Using the latest stats and figures from Peterson's and Collegedata.com, Abe Sauer broke down the 2013 NCAA Men's Tournament field by highest annual college tuition and crowned 11th-seeded Bucknell as the 2013 NCAA Champion with a whopping annual tuition of $45,132!
While tuition is certainly an important determinant in choosing a college, looking at the average net price (what you pay after grants and scholarships are subtracted from the college or university's cost of attendance) might be a more interesting way of looking at the field. Plus, net price only accounts for financial aid you do NOT have to pay back, so student loans are not part of this equation.
Using the Department of Education's College Scorecard developed by the College Affordability and Transparency Center and a nifty NCAA Bracket template from Google, here's what the 2013 NCAA Men's Tournament field based on estimated Annual Net Price would look like: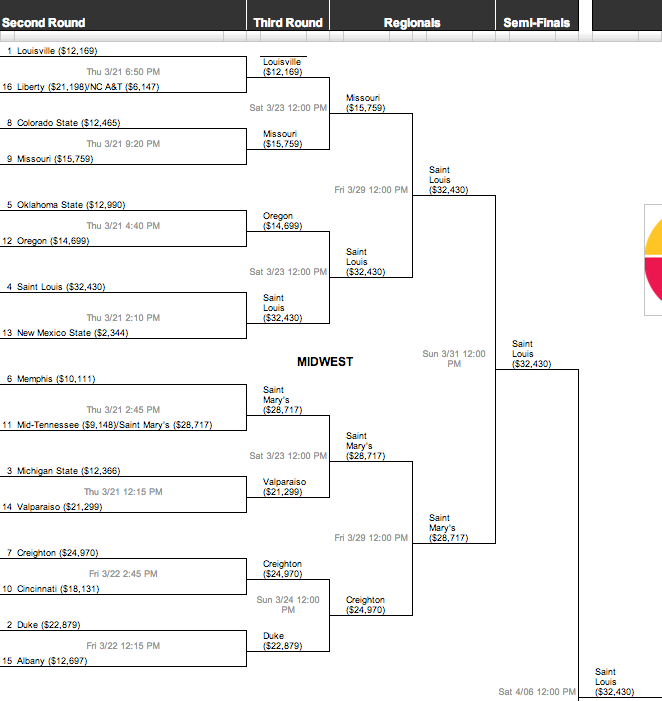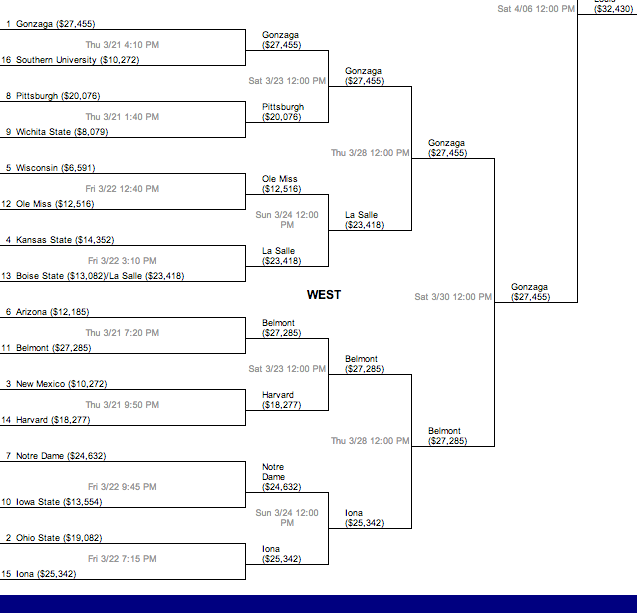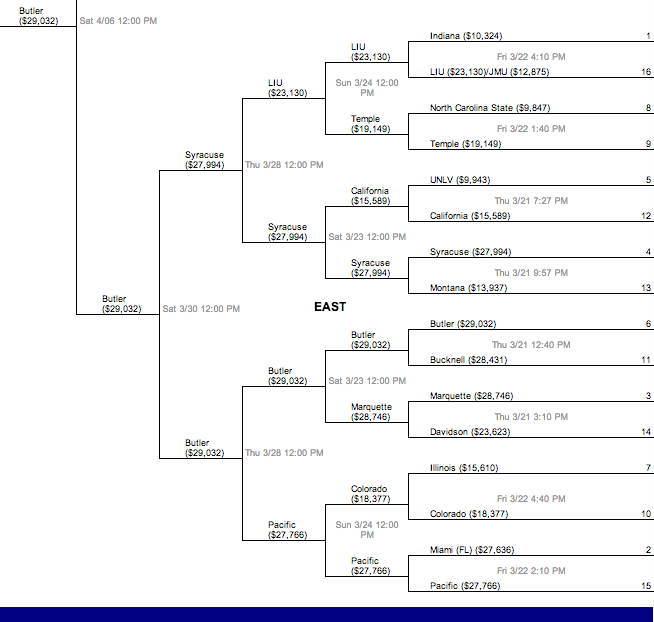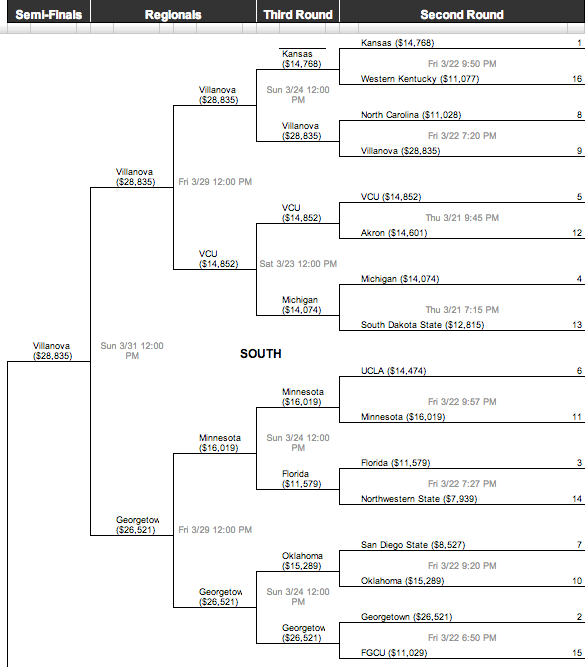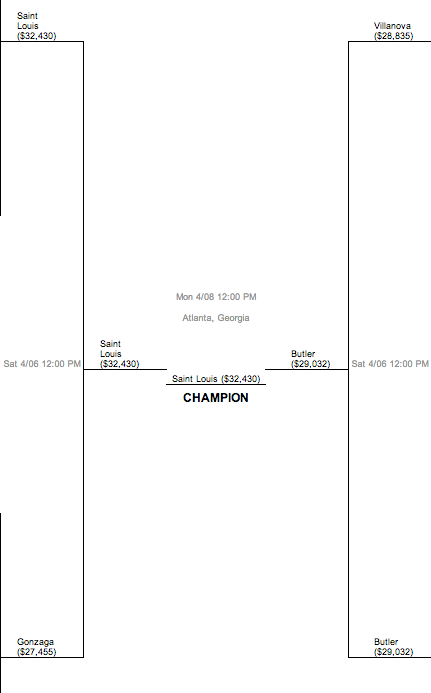 Based on estimated Annual Net Price, Saint Louis ran away with the championship, costing its students a mind-boggling $32,430 AFTER grants and scholarships have been subtracted from the annual cost of attendance. (If you're wondering, Bucknell didn't even make it out of the first round! That's a bit misleading though, since Bucknell still has the third-highest Annual Net Price in the East behind Butler and Marquette, who rank above Bucknell by only about $300.)
In terms of actual basketball, Saint Louis may actually have a more realistic shot as a No. 4 seed than the 11th-seeded Bucknell to win the actual NCAA championship, if history proves correct. No No. 11 seed has ever won the championship or even made it to the championship game. On the other hand, only one No. 4 seed has ever won the championship (Arizona in 1997).
In all seriousness, though, skyrocketing college costs are no laughing matter. Given that these numbers show how much students must pay (read: borrow) AFTER they've exhausted scholarships and grants, there's already a great need to boost student financial aid and implement more student-friendly policies. If perhaps more schools followed New Mexico State's lead (estimated annual net price: $2,344), we might actually be able to curb the growing student debt bubble a bit.
Until then, happy March Madness!
Hat tip to @mollywaldron for the original story.
Post Revisions:
This post has not been revised since publication.