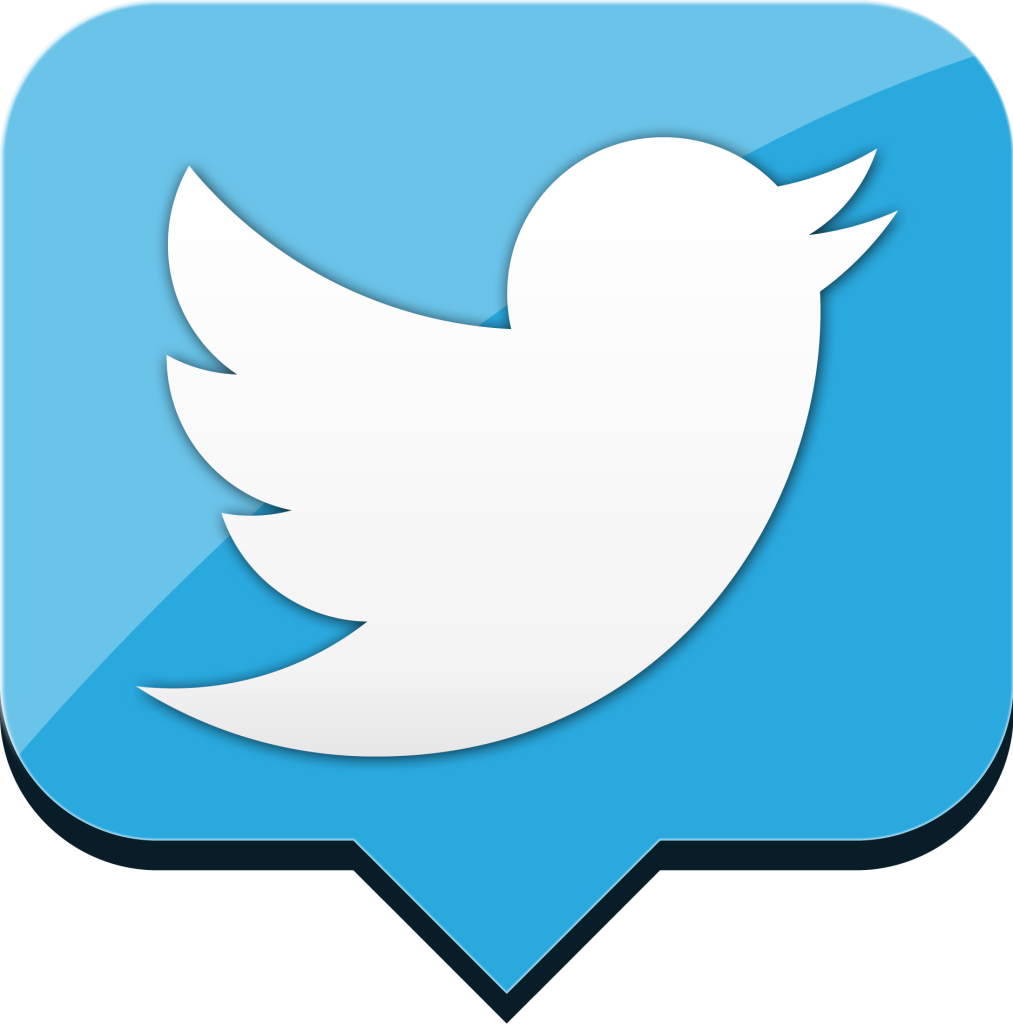 There's been a lot of speculation in the past week or so about the Twitter feeds of Dzhokhar and Tamerlan Tsarnaev. Here are a few representative samples from The New York Times alone. First up is columnist Charles Blow:
On Friday, BuzzFeed and CNN claimed to verify Dzhokhar's Twitter account. The tweets posted on that account give a window into a bifurcated mind — on one level, a middle-of-the-road 19-year-old boy, but on another, a person with a mind leaning toward darkness.

…

He was a proud Muslim who tweeted about going to mosque and enjoying talking — and even arguing — about religion with others. But he seemed to believe that different faiths were in competition with one another. On Nov. 29, he tweeted: "I kind of like religious debates, just hearing what other people believe is interesting and then crushing their beliefs with facts is fun."

…

Dzhokhar Tsarnaev had strong views on the Middle East, tweeting on Nov. 28, "Free Palestine." Later that day he tweeted, "I was going to make a joke about Hamas but it Israeli inappropriate."

Toward the end of last year, the presence of dark tweets seemed to grow — tweets that in retrospect might have raised some concerns.

He tweeted about crime. On Dec. 28 he tweeted about what sounds like a hit-and-run: "Just saved a bunch of money on my car insurance by switching my car into reverse and driving away from the accident." And on Feb. 6 he tweeted, "Everything in life can be free if you run fast enough."

He posted other tweets that could be taken as particularly ominous.

Oct. 22: "i won't run i'll just gun you all out #thugliving."

Jan. 5: "I don't like when people ask unnecessary questions like how are you? Why so sad? Why do you need cyanide pills?"

Jan. 16: "Breaking Bad taught me how to dispose of a corpse."
Then yesterday, the Times' head book reviewer, Michiko Kakutani, delved in a little further:
Given the layers of irony, sarcasm and joking often employed on Twitter, it can be difficult to parse the messages of a stranger. Yet some of them can seem menacing or portentous, given what we now suspect: "a decade in america already, I want out," "Never underestimate the rebel with a cause" or, drawing from lyrics from a Kendrick Lamar song, "No one is really violent until they're with the homies." But others suggest a more Holden Caulfield-like adolescent alienation: "some people are just misunderstood by the world thus the increase of suicide rates." Sometimes, Dzhokhar sounds downright sentimental (unless, of course, he is being ironic): "There are enough worms for all the birds stop killing each other for 'em."

Parts of Dzhokhar's VKontakte page are harsher and more serious. Under personal priority, it says "Career and money." Under worldview, it says "Islam." There is a link to a video indicating outrage at the violence in Syria, and a link to an Islamic Web site that says "And do good, for Allah loves those who do good." Another video features a blind boy talking to an older man, saying he believes his blindness will be absolved on Judgment Day; the man starts to cry, and wonders how many people who have their sight are as committed to the study of the Koran as the boy.
To her credit, she at least had the self-awareness to observe the obvious:
These posts instantly became dots that people began trying to connect. Some details ratified the views of those former friends and neighbors who said they were utterly shocked at the brothers' possible involvement in such a horrifying crime. Other posts pointed to Tamerlan Tsarnaev's growing interest in Islamic radicalism and possibly a dark subtext to the friendly, boy-next-door affect of Dzhokhar.

At the same time, they were reminders of the complexities of online identity — of the ways in which people strike poses and don masks on the Web (which can sometimes turn into self-fulfilling prophecies), and the ways in which the Web can magnify or accelerate users' interests and preoccupations.

…

The social media droppings the Tsarnaev brothers left behind not only attest to their own immersion in the interactive, electronic world, but they have also provided everyone else with plenty of digital data from which to try to extract patterns and possible meaning — fulfilling that very human need to try to make narrative sense of the tragic and the overwhelming.
And, unsurprisingly, BuzzFeed and New York Magazine, among others, joined in on the Twitter-parsing/stalking fun as well.
You may see where I'm going with this. Yes, it increasingly looks like Tamerlan and Dzhokhar Tsarnaev bought into a radical fringe of Islam prior to bombing the Boston Marathon. And so it is theoretically possible that breadcrumbs from their evolving radicalization are discoverable by sifting through tweets and Russian social networking sites.
But it is much, much more likely that these tweets are simply being scrutinized with that 20/20 hindsight so familiar to tragic events: everything always looks clearer in the rear-view mirror. Even the most "menacing" of Dzhokhar's tweets pointed out by the mainstream media reveal less "a "bifurcated mind…leaning toward darkness" and more the typical musings of a 19-year-old college student.
This voyeuristic, retrospective fine-combing of the younger Tsarnaev's Twitter profile is not only useless. It is counterproductive and dangerous too: reading too deeply into the abbreviated, 140-character-length thoughts of a suspected bomber promotes the notion that such heinous acts could have been stopped if only we had been able to access more information earlier on — if only we had been watching earlier on.
There are signs of this mindset already. Take this article from today's Boston Globe:
House Speaker John Boehner this morning said he was concerned that federal agencies hadn't learned their lessons from the attacks of Sept. 11, 2001, and he vowed to hold agency heads responsible if they didn't do enough to stop the Boston bombings.

The response in Washington is increasingly focused on potential intelligence failures, and a lack of sharing information among territorial federal agencies – a problem that was supposed to be fixed after the attacks nearly 12 years ago.

"I have concerns about what agencies knew what — and the fact that it wasn't shared," Boehner said at a press conference. "You know if the information is good enough for one agency of the government, why shouldn't it be appropriate for other agencies of the government? We're going to get to the bottom of it."
It's the same story in The New York Times:
Emerging from a closed two-hour hearing with three senior law enforcement and intelligence officials, several members of the Senate Intelligence Committee raised new questions about how the F.B.I. and the Department of Homeland Security apparently handled information about Tamerlan Tsarnaev, 26, the suspect who was killed in a shootout with the police on Friday.

"I'm very concerned that there still seem to be serious problems with sharing information, including critical investigative information," Senator Susan Collins, Republican of Maine, told reporters. "That is troubling to me that this many years after the attacks on our country in 2001, that we still seem to have stovepipes that prevent information from being shared effectively, not only among agencies but also within the same agency, in one case."
The problems with these interpretations are twofold. First, they assume that some form of Omniscience Lite is actually achievable. Well, it's not. There is no such thing as perfect intelligence nor perfect crime prevention (sorry, Minority Report aficionados). Terrorism will happen from time to time. Maybe instead of freaking out, we can actually try to (gasp) get a little more used to it and, therefore, manage to return to normalcy more quickly.
Secondly, the implications of this type of thinking can be quite terrifying. If, with the benefit of hindsight, we can now perfectly see the seeds of radicalism sprouting on Dzhokhar Tsarnaev's Twitter feed, then it follows that we can discover — and halt — someone's budding radicalization taking place right now, in real-time. Many are already advocating for increased surveillance, more CCTV cameras, and so on. But even beyond the installation of more virtual eyes over our urban areas, the impulse to counter terrorism with an even bigger Big Brother is just one more step in the wrong direction for a country that's already all too willing to surrender its civil liberties in the service of an unconvincing "security."
Which brings me to the headline of this post. Take a look at the below tweets of mine, and then try to imagine reading them after I've been accused of a hypothetical bombing:
So now it's "cultural terrorism" to protest 40 yrs of illegal occupation. The T word is ever more meaningless: http://nyti.ms/dxUkzu #israel

— Jay Pinho (@jaypinho) November 8, 2010
It's sickening to watch #netanyahu and #israel get away with the same shit, over and over again: http://nyti.ms/hRkVc9

— Jay Pinho (@jaypinho) March 9, 2011
File this one under "I thought only totalitarian countries did things like this:" http://t.co/WpVQ073 #israel #palestinians #freespeech

— Jay Pinho (@jaypinho) July 8, 2011
Nice of the entire world to assume Oslo attacker was Muslim fundamentalist, until he turned out to be a Christian right-wing nut job.

— Jay Pinho (@jaypinho) July 23, 2011
The NYPD really needs to get its act together. Counterterrorism cops to patrol at Times Square? Give me a break. #OWS

— Jay Pinho (@jaypinho) October 15, 2011
@DavidKenner Thank you! I'm glad SOMEONE'S paying attention to the useless, arbitrary ways we throw around words like "terrorism."

— Jay Pinho (@jaypinho) July 20, 2012
Just heard rumor @MittRomney is in fact NOT running for PM of Israel, as was previously assumed. Any truth to this?

— Jay Pinho (@jaypinho) October 21, 2012
Fanaticism in the Israeli mainstream http://t.co/7gZjl3fb

— Jay Pinho (@jaypinho) November 19, 2012
Avigdor Lieberman resigns. Now the Israeli gov't will go back to being completely reasonable again. #sarcasm

— Jay Pinho (@jaypinho) December 14, 2012
If these anti-Hagel smears actually work, then there really is no hope for American foreign policy in the Middle East.

— Jay Pinho (@jaypinho) December 19, 2012
God, it's so hard to be an occupier nowadays. MT @IDFSpokesperson: Palestinians threw rocks at an IDF force near Jenin. Soldier was injured.

— Jay Pinho (@jaypinho) April 24, 2013
Do you see the problem here? It took me all of about ten minutes to select these tweets out of nearly 5,000 I've written. So yes, there are plenty of dots and data points in a Twitter feed. But connecting them arbitrarily after the fact to create a portrayal of something sinister does nothing to help prevent terrorism. And it may do a lot to help push us just a little bit closer to 1984.