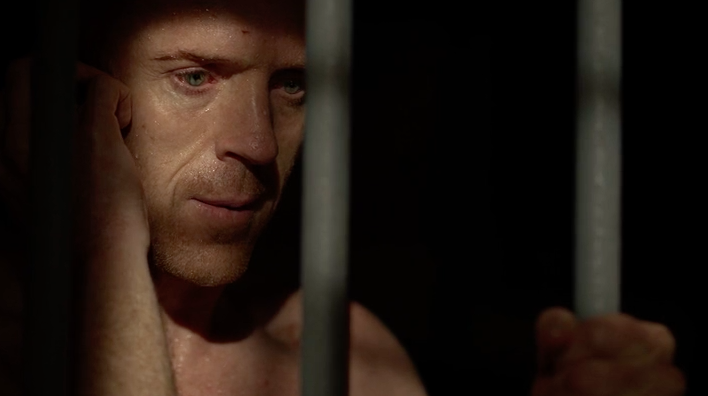 Jay: So, where does Homeland go from here? Brody's dead, Carrie's both promoted and pregnant (with both assignments seemingly up in the air, for the moment), and the U.S. and Iran have signed a nuclear deal (in a scene that must have been shot very recently). I confess that it is difficult to imagine a scenario next season that would really keep my interest at this point.
As for the episode itself, I was disappointed, I think. I can't put my finger on any specific flaw, other than the pervasive notion that this show has really meandered without any real objective for quite some time now. In Season 1, Homeland was about patriotism, family, and loyalty. Much of what happened that season can be analyzed via Brody's relationships with other people: Carrie, his wife Jessica, his daughter Dana, his mentor Abu Nazir, etc.
But as Season 2 began to run off-track and then Season 3 continued the trend, I'm much less clear on what the show is "about" now. And while I've been predicting Brody's death for quite some time, the fact that it's now actually happened does raise a lot of questions as to how the series will proceed.
In some ways I think it would be best if they just stopped the show entirely here. What do you think? Continue reading "The Star" bows out on Homeland's Season 3 finale →