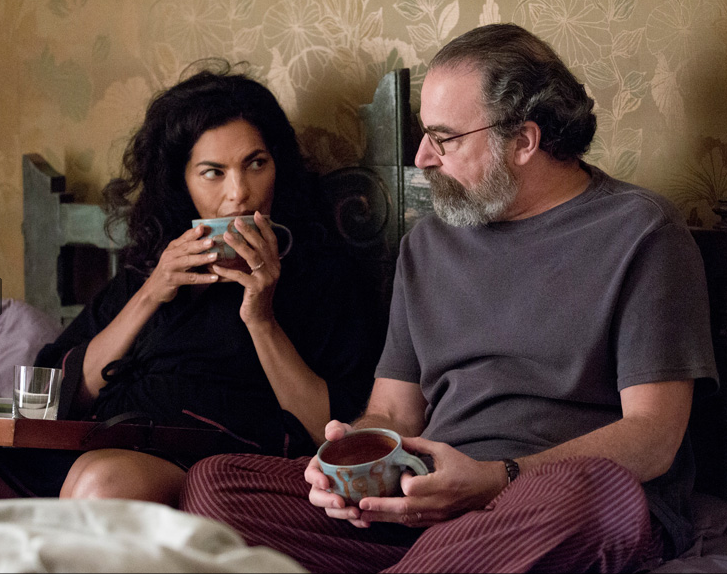 Jay: Initial thoughts: not as great as all the reviewers promised. There was a flurry of Twitter activity suggesting that this episode would be a return to all things great about Homeland. But while some of the excitement returned, I'm not at all convinced we've reached any kind of turnaround.
First of all, you just knew Carrie was going to defy orders at the motel. Yes, I get that this is completely consistent with her character, but at some point it just gets tiring. I actually rolled my eyes when she got out of the van and started following Franklin. I understand that she's impulsive and headstrong, but at what point does it become completely unbelievable that she could keep her job after so many betrayals? Similarly predictable was the fact that Carrie was clearly not going to die, no matter how ominous Dar Adal and Quinn tried to sound while warning her from continuing.
Mira's lover being some sort of spy was decidedly less predictable, but I'm not at all persuaded that that plot point makes any sense. And speaking of nonsensical moments, Carrie being so open with her doctor about her job (referencing the "father" in relation to her work) was an absurdly risky moment in a series in which characters are supposed to be devoted to secrecy and information security.
Slightly more intriguing was Saul's visit to Venezuela to visit Brody. It's confusing on a few levels, actually: why was Saul so cagey with Carrie when she asked about his conversation with Javadi? And why the hell is he visiting Brody if he knows he didn't do it? What could Brody possibly do for Saul now that he's been shown to have been uninvolved with the bombing?
I guess I don't see this as much of a step forward. Do you? Continue reading "A Red Wheelbarrow:" Sam and I chat about Homeland, Episode 8 →