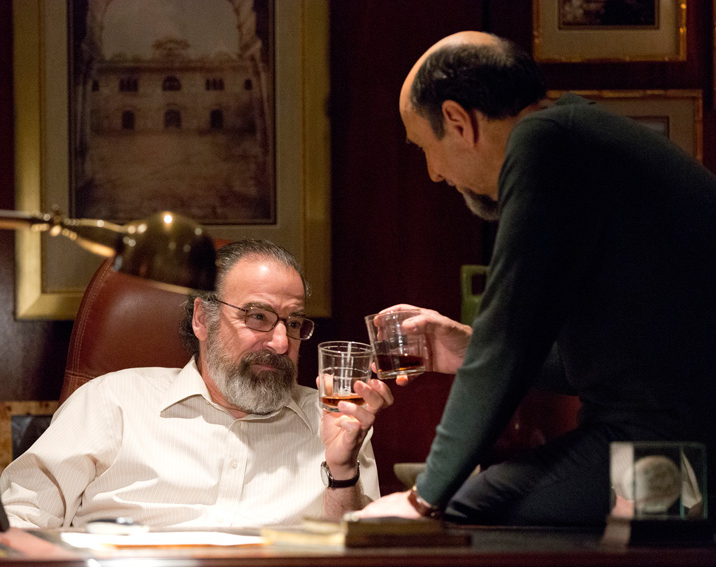 Sam: As much as I enjoyed this week's episode, why does so much of it seem like deja vu? A turned informant? Carrie fixating on "the truth" about Brody?
I feel like we know where the coming weeks are going to take us: Carrie's going to go on a crusade to clear Brody's name. I can hardly wait (yawn).
On the plus side, there were moments I very much enjoyed and appreciated: Quinn's resigned conclusion after his talk with the detectives and Saul calmly walking the Senator (and Dar Adal) through his master plan and then promptly locking him in the conference room.
I've neglected my winners and losers of the episode thing for a few weeks, so let's bring it back:
Winner: Saul, hands down. Nothing must've felt better than to lock the Senator in the conference room and then clicking the button that fogged up the glass. In your face, Senator!
Loser: Mira. I'm so tired of her pathetic character. She's getting close to Granny-level of annoyance for me (Dana has her own scale). Just go run away with the other dude already.
Your thoughts on this week's episode? Continue reading Homeland, Episode 7: Sam Lim and I discuss "Gerontion" →