If Congress doesn't get its act together and pass legislation to avoid the 5% across-the-board cuts to the federal budget (aka the "sequester"), the higher education world will suffer through even more painful rounds of budget cuts. The Chronicle of Higher Education has this story covered:
"Thousands of researchers will lose their jobs, thousands of students will lose their financial aid, and thousands of unemployed workers will be turned away from college work-force programs."
At a time when it seems like having a college degree is necessary for even the lowest-level jobs, these are troubling developments indeed:
"Though Pell Grants would be exempt from the sequester this year, Federal Work Study and Supplemental Educational Opportunity Grants would not. Arne Duncan, the secretary of education, has told lawmakers his department will make 33,000 fewer work-study awards and 71,000 fewer supplemental grants next year if the cuts take effect."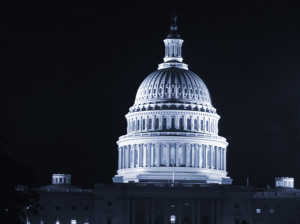 Besides this whole fiasco with the sequester though, Congress has some other higher ed-related legislative business to take care of in 2013: The Higher Education Act of 1965 is up for reauthorization. Judging by the sluggish pace at which the last reauthorization was passed (the 2003 reauthorization finally got passed…in 2008), we might be seeing the 2013 HEA reauthorization get pushed back for a while.
Let's imagine, though, that the 113th Congress will actually do its job and reauthorize the HEA on time (ok, sorry, I didn't mean to make you laugh there). But before it does, there are a few ideas Congress needs to hear first about overhauling the federal student financial aid system.
It could start with what I would consider "low-hanging fruit": Continue reading Let's Make Sure Financial Aid Actually Aids Students →