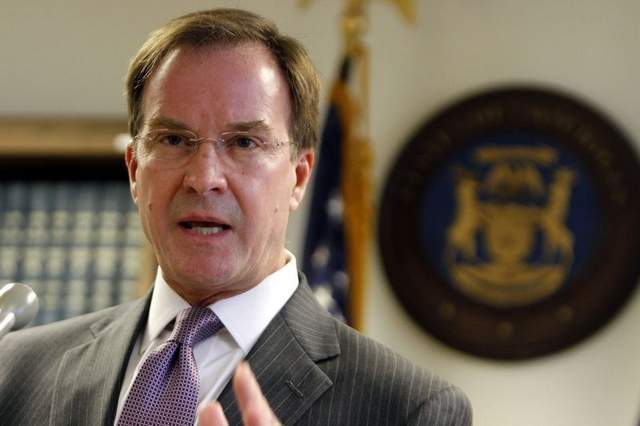 Tomorrow afternoon, the Supreme Court will once again tackle the thorny question of affirmative action in higher education, less than four months after bouncing Fisher v. University of Texas back to a lower court for a newly-tightened and more rigorous examination of the constitutionality of Texas' race-conscious undergraduate admissions process.1 While the central dispute in Fisher involved the limits of one university's specific plan to use race as a factor amongst others to achieve a diverse student body, the question in Schuette v. Coalition to Defend Affirmative Action comes at the issue from a different direction: can a state's voters change their constitution to ban public universities from considering race in their admissions plans at all?
In 2006, Michigan voters did precisely that by passing Proposal 2, which amended the state's constitution to prohibit preferential treatment on the basis of race, sex, ethnicity or national origin in its public education system.2 Proposal 2 was written as a direct response to Grutter v. Bollinger, the 2003 Supreme Court decision that reaffirmed the constitutionality of universities considering race as one factor in holistic admissions policies, while simultaneously noting that such plans, if challenged, were still subject to strict scrutiny, the toughest level of judicial review. Under the strict scrutiny standard, a university (in Grutter, the University of Michigan Law School) must do two things: it must show that it has a compelling interest in the challenged admissions scheme, and then show that it has narrowly tailored its admissions process to fit that interest.
In the Grutter opinion, Justice Sandra Day O'Connor wrote that the First Amendment right of a university to attain a diverse student body–a principle first laid out in 1978's Regents of the University of California v. Bakke–sufficed as a compelling interest in the context of higher education. "[U]niversities occupy a special niche in our constitutional tradition," she asserted, and are therefore entitled to "educational autonomy" that allows them to "make [their] own judgments as to … the selection of [their] student body." Because of this First Amendment right, the Supreme Court should in the process of applying strict scrutiny accord a great deal of deference to the University of Michigan's "educational judgment that diversity is essential to its educational mission." In fact, where diversity is the compelling reason for an affirmative action plan, courts should presume the school has acted "in good faith" in narrowly tailoring the plan to that interest. Using this standard, the Grutter court deemed constitutional the University of Michigan Law School's admissions plan.
Three years after Grutter, opponents of affirmative action successfully pushed through Proposal 2 in order to stop the state's universities from implementing such plans. In turn, the day after the amendment's passage, a number of individuals and interest groups (including the Coalition to Defend Affirmative Action) banded together to file suit against Proposal 2 as it pertained to higher education. A federal district court upheld the affirmative action ban, but an en banc Sixth Circuit subsequently overruled that decision, 8-7, in 2012 on the basis that the prohibition violated the Equal Protection Clause of the Fourteenth Amendment.
Whose rights were being violated? Was it the universities' rights to put together a diverse student body in order to fulfill its educational mission–an academic freedom that, as Bakke and Grutter told us, long has been viewed as a special concern of the First Amendment? Given what Justice O'Connor had written in 2003, one might have assumed so, but the Coalition and its allies had decided to take a different tack. Instead, they–and the en banc Sixth Circuit opinion, in turn–relied on the "political restructuring" doctrine first set out in 1969's Hunter v. Erickson and later reaffirmed in 1982's Washington v. Seattle School District No. 1 to find that Proposition 2 had unconstitutionally deprived minorities of equal access to "the tools of political change."
In Hunter v. Erickson, the citizens of Akron, Ohio overturned a municipal fair housing ordinance and changed the city charter to require a citywide vote on any similar laws in the future. The Supreme Court invalidated the amendment, ruling that "the State may no more disadvantage any particular group by making it more difficult to enact legislation in its behalf than it may dilute any person's vote or give any group a smaller representation than another of comparable size." In Washington v. Seattle, the Supreme Court struck down a voter-approved state law that banned the use of mandatory busing in general, non-racial terms, but included so many exceptions that its true effect was to prohibit busing for the racial integration of public schools. Applying Hunter, the Seattle Court found Washington state had placed "unusual burdens" on the ability of racial minorities to enact legislation "specifically designed to overcome the 'special condition' of prejudice."  Because the majority of voters had created an extra obstacle in the political process that specifically targeted a minority group unlikely to win at the ballot box, the judiciary was obligated to step in and "[safeguard] the interests of those groups that are relegated to such a position of political powerlessness as to command extraordinary protection from the majoritarian political process."
Taken together, Hunter and Seattle created a two-part rule for determining when an enactment has engaged in impermissible political restructuring: (1) the law in question has a racial focus that targets a program that "inures primarily to the benefit of the minority," and (2) reallocates political power in a way that puts special burdens on the minority group.  Applying this test, the Sixth Circuit found that Michigan's Proposal 2 disadvantages minorities in this exact manner, by removing the decision of whether to use race consciousness in university admissions from the educational institutions and fixing the ban in the state constitution. Now, a citizen of Michigan who wants a public college or university to consider race as one factor in the admissions process–a practice still constitutional under Supreme Court precedent–cannot merely lobby the university for such a policy, as an individual who desires special preferences for legacies or athletes can do. Rather, he or she must undergo the expensive and time-consuming process of amending the state's constitution as well.  This showed, the Sixth Circuit concluded, the majority had "not only won, but has rigged the game to reproduce its success indefinitely."
Whether the Supreme Court agrees with the Sixth Circuit opinion will depend on how it distinguishes Proposal 2 from the laws challenged in Hunter and Seattle. Michigan Attorney General Bill Schuette (rhymes with 'duty') argues that the Sixth Circuit misapplied the political restructuring rule, which is only relevant to laws that create political obstacles to equal treatment, not laws that bar preferential treatment as Proposal 2 does. Rather, by "prohibit[ing] the State from classifying individuals by race or gender," Proposal 2 actually furthers, not subverts, the goals of the Equal Protection Clause. "It is curious to say that a law that bars a state from discriminating on the basis of race or sex violates the Equal Protection Clause by discriminating on the basis of race and sex," the Schuette brief states, in an unmistakable echo of Chief Justice John Roberts' most famous line in Parents Involved in Community Schools v. Seattle School District No. 1, a 2007 case involving affirmative action at the elementary school level: "The only way to stop discriminating on the basis of race is to stop discriminating on the basis of race." In addition, Schuette maintains that Proposal 2 could not have targeted a politically powerless minority, as the amendment bars both preferential treatment for race and for gender. "[T]o the extent [Proposal 2] can be characterized as 'disadvantaging' any groups, those groups constitute a majority of Michigan's population," the brief states, arguing that it would be much easier than the Sixth Circuit suggests for Proposal 2's opponents to overturn the amendment.
Given the way that each Justice has voted on affirmative action programs in the past, there is good reason to believe that Chief Justice Roberts and Justices Alito, Thomas and Scalia will be sympathetic to Attorney General Schuette's arguments. Though the Sixth Circuit's en banc opinion purposely avoided revisiting Grutter and discussing the constitutionality of affirmative action, focusing solely instead on the political restructuring arguments, it is hard to imagine that Roberts, Alito and Scalia's unease with race-conscious admissions policies will not come out in the oral argument tomorrow. Justices Sotomayor, Ginsburg and Breyer, on the other hand, are likely to be skeptical of Schuette's position. Since Justice Kagan has recused herself from this case and there are only eight justices voting, a 4-4 split would allow the Sixth Circuit decision invalidating the affirmative action ban to stand–making Justice Anthony Kennedy, once again, the likely decider.
As I explained in a piece on Fisher and affirmative action last year, Justice Kennedy has long harbored conflicting feelings about affirmative action programs. Just last Thursday, Jess Bravin of The Wall Street Journal asked the justice whether the inclusion of women and ethnic minorities on the Court had benefited the institution. Kennedy replied: "Sure, I think it's helpful that we have different points of view. I'm not sure that rigid categories of gender and ethnic background are always proxies for diversity, but it gives legitimacy to what the court does." This, in a nutshell, is Kennedy's continuing attitude toward affirmative action in public education–it's somewhat good, but it's also a somewhat lazy way to achieve true diversity. He doesn't have a definite answer about how exactly schools can work around this contradiction, but he knows that he wants them to try harder. How well Proposal 2's challengers fare at tomorrow's oral argument may hinge on their ability to convince Kennedy that these schools should not be barred from even giving it a shot.
So where does all of this lead us? Personally, I find it most helpful to view Fisher and Schuette as parallel cases that hammer away at affirmative action from two different sides. When the 7-1 Fisher decision was first handed down in June, many supporters of affirmative action breathed a sigh of relief, as they had feared a wider-ranging decision ruling racial affirmative action unconstitutional outright. However, with Kennedy's majority opinion in Fisher ordering the lower court to give "no deference" to the University of Texas' narrow tailoring on remand, the public university's First Amendment right to a diverse student body has been all but gutted, making it much harder for schools to defend race-conscious admissions policies. Schuette now presents another possible alternative for states to defeat affirmative action by pre-emptively prohibiting it, thus eliminating the need to even bring the university to court. In other words, the Roberts Court may well choose a "death by a thousand cuts" strategy rather than one fatal body blow–especially with Justice Kennedy's ongoing ambivalence–but the result remains the same.
Fisher will be heard on remand by the Fifth Circuit on November 13th of this year. [↩]
Other parts of Proposal 2 also barred preferential treatment for the same categories in public employment and public contracting, but the challengers in Schuette are only questioning the validity of the affirmative action ban in the context of public education. [↩]