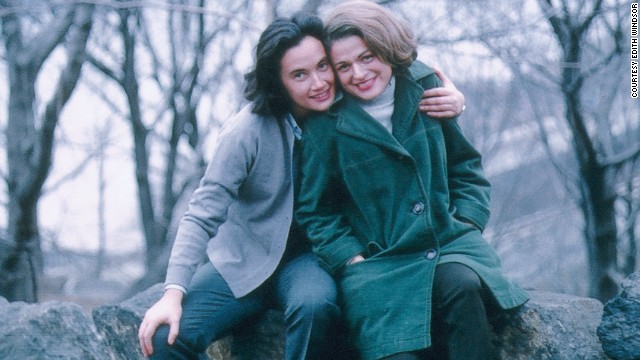 We are now hours away from the last rulings of the Supreme Court's term, and we know for certain that we'll be getting a decision in United States v. Windsor, the challenge to the federal Defense of Marriage Act (as well as Hollingsworth v. Perry, the California Proposition 8 case). On the eve of what will surely be a historic day for gays and lesbians across the country, it's worth going back and reading the March oral argument for the case. A few points I'd like to make1:
Based on the way the other Justices were falling in line behind his questions at the oral argument and some deduction skills on the part of SCOTUSblog, there's a decent chance that Justice Anthony Kennedy has the majority opinion in Windsor.
Assuming that Windsor isn't decided on a standing issue (and I freely admit that it could be), I expect a Kennedy opinion to discuss states' rights. Traditionally, family law has been left exclusively to the states, and Kennedy seemed quite concerned at the oral argument about the federalism issues implicated by DOMA, which orders the federal government not to recognize same-sex marriages even if they are legally recognized by the state. At one point, he reminded Paul Clement, the attorney defending the law: "[DOMA] applies to over 1,100 federal laws… when it has 1,100 laws, which in our society means that the Federal government is intertwined with the citizens' day-to-day life, you are at real risk of running in conflict with what has always been thought to be the essence of the State police power, which is to regulate marriage, divorce, custody."
Alternatively, if it does reach the merits of Windsor, the Supreme Court could strike down DOMA as a violation of the Fourteenth Amendment's Equal Protection Clause (i.e. the law is unconstitutional because it singles out same-sex people for unfavorable treatment versus their opposite-sex counterparts). Such a ruling would, going forward, provide heightened legal protections for gays and lesbians in the face of discriminatory laws. However, this is also a much broader and groundbreaking route, and I'm not convinced that Kennedy will take it if he can decide the case based on a narrower states' rights argument instead.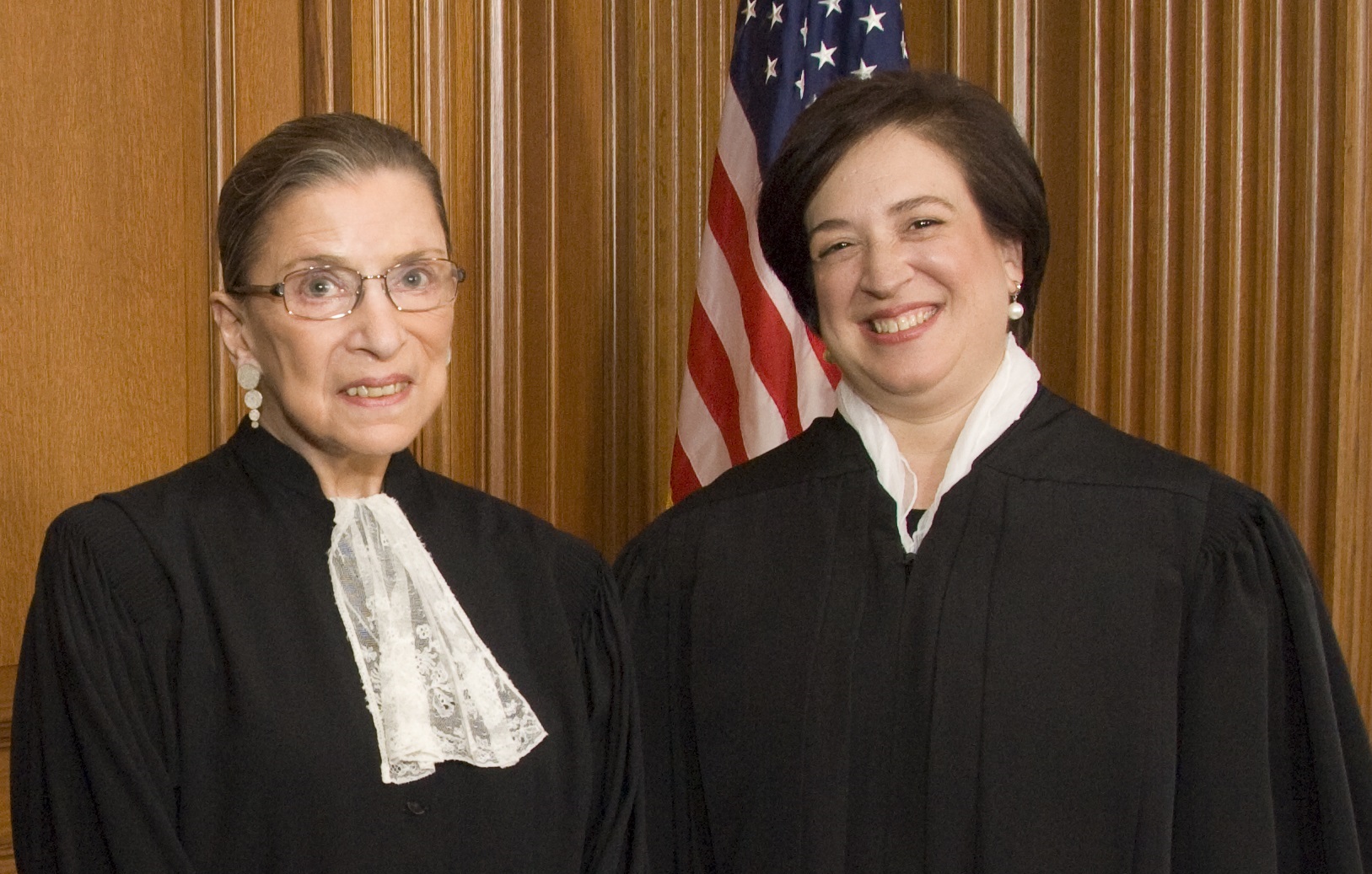 While the lion's share of attention re: DOMA has been focused on Kennedy (including, of course, this post, which has already given him three bullet points), I also want to highlight a couple of points that Justices Ruth Bader Ginsburg and Elena Kagan made at the Windsor oral argument:
Ginsburg drew big laughs at the argument when she compared the current state of same-sex marriage to "skim milk"––i.e. not the real thing. Snappy sound bite aside, however, it's interesting to note that Ginsburg–who by all accounts had a happy, fulfilling marriage to the late tax attorney Martin Ginsburg–was the one justice who focused the most on the everyday effects DOMA has on very real people and very real relationships. Again and again, Ginsburg steered the discussion back to the everyday hardships caused by this law–the loss of benefits, a higher tax burden, the inability to take leave to tend to a sick spouse–implicitly asking her colleagues to think about what a marriage really means. We need to strike down DOMA, she was saying, because it is unconstitutional to subject these Americans to a lower quality of life than what their heterosexual brothers and sisters expect and receive.
Whereas Justice Ginsburg made it a point to talk about (to put it in a cheesy way) love being love, Justice Kagan had an equally compelling observation about hate. Kagan's strategy at oral argument was to focus on the people behind the law rather than the people the law affected. DOMA has no place in our society, Kagan suggested, because there are indications that it was motivated by "fear," "animus" and "moral disapproval" against gays and lesbians–all constitutionally impermissible reasons for imposing differential treatment on a whole class of people. Memorably, she shut down Paul Clement when he tried to dispute this by reading aloud the House Report for DOMA: "'Congress decided to reflect an honor of collective moral judgment and to express moral disapproval of homosexuality.'"
Together, Kagan and Ginsburg's arguments about the suspect motivations and unjust results of DOMA made for a pretty good one-two punch. Assuming, again, that Kennedy actually has the majority opinion and dispatches DOMA based on a theory of states' rights, I'm really hoping for a concurrence or two from either (or both) of these Justices, laying the intellectual groundwork for an equal protection decision somewhere down the line.
If that is the outcome, we can expect at least one fiery dissent as well. My money's on Justice Scalia, who just last Friday gave a speech to the North Carolina Bar Association insisting that courts had no business deciding moral issues, which should be left to the political process. (He forgets that mixed-race marriage was also considered immoral back when Loving v. Virginia [the 1967 Supreme Court decision overturning anti-miscegenation laws] was decided, and that it was the Court that pulled public opinion along on this, not the other way around.)
Finally, it bears remembering that exactly ten years ago, the Supreme Court issued its landmark decision in Lawrence v. Texas, striking down the criminal convictions of two men who had been arrested and tried under a Texas law that prohibited certain forms of sexual conduct between members of the same sex. In overruling an earlier Supreme Court decision that had upheld the application of state sodomy bans to gay and lesbian sexual activity, majority opinion author Justice Anthony Kennedy invoked the Founding Fathers:
They knew times can blind us to certain truths and later generations can see that laws once thought necessary and proper in fact serve only to oppress. As the Constitution endures, persons in every generation can invoke its principles in their own search for greater freedom.
In a few short hours, we'll find out just how committed Kennedy and the rest of the Supreme Court remain to this principle.
With the major caveat, of course, that I realize oral arguments are not always an accurate indicator of the eventual outcome of a case. [↩]